About F and B Mojo
Food and Beverage Web Solutions For Restaurants and Foodies
F&B Mojo was created by Van Glass, A food and beverage hospitality veteran that has worked in most aspects of the F&B industry including unit management and multi-unit management. From the front of the house to the back of the house, Van has 30 years of experience in the industry. Like most of the people who get into the industry, he is a "foodie" at heart and loves working with others in the Food & Beverage community. During the 15 years Van spent working with US Foods as a District Sales Manager he specialized in working with independent operators. His areas of expertise include helping them control costs, drive promotions and increase their business. It is this unique insight that helps make our online marketing so effective. We "get it" because we've been there. Whether your issue is more covers at any given meal period or driving up your average check or helping control food and labor costs, we can help. When you combine this "real world experience" with an outstanding web design & SEO team, the combination is hard to beat. We can also provide services to schools, hospitals, and basically any service-driven organization that needs to have a solid online presence and wants to reach their target market and target audience.
We're different from the rest because we actually have a background in the food industry. We listen to our clients AND their customers. In essence, we'll be doing the marketing for you and will represent your brand and your name in everything we do. We understand how much your restaurant or bar means to you and so consider us as a part of your team working hard to make your business successful.
We specialize in Web Design, Website Audits, SEO or Search Engine Optimization, Local Marketing, Social Media Marketing, Pay per Click Marketing, Menu Engineering, Promotions and Online Reputation Management.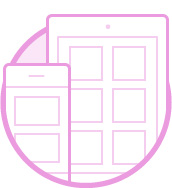 Drive More Sales
Use your web site and digital assets to help you increase revenues. It's easier than you think because we can handle all the details.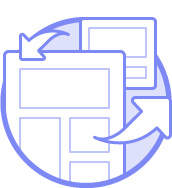 Stay In Touch With Customers
What if you could communicate with customers instantly by text or email straight from your website. Well, you can. Contact us today and let us set up a demo for you.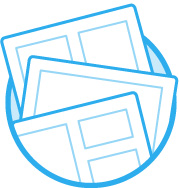 Put Menus Online
If you are still printing menus then you are wasting money. And we're not talking about the cost of printing. With online menus you can adjust pricing instantly. Never again get caught upside down when your grocery prices spike.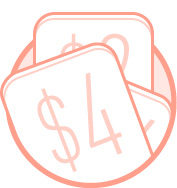 Change Specials Instantly
With our web tools you can change specials instantly. This will help you improve your yields and reduce your portion costing. Stop throwing product away because it expired in your walk in.

Timely Support
You will always receive quick support turn around. We are here for you by phone or email. When you need help or answers, F & B Mojo is there.

Innovative Ideas
We're constantly seeking ways to use technology to help you grow your restaurant's sales. We make technology a help and not a hindrance.

Advanced Technology
Everything we build is based on stable platforms that are always backed up in case of catastrophe. You will never again be left in the dark if trouble strikes.

Clear Communication
We always keep you in the loop with clear, concise communication. You can receive updates as frequently as you like. Plus, we schedule ongoing customer reviews to make sure you are meeting your objectives and goals.
Don't Be Shy. Get In Touch.
If you are interested in working together, send us an inquiry and we will get back to you as soon as we can!
Secret Ninja F&B Mojo Headquarters
Top-Secret-Ninja F&B Mojo Headquarters
Don't Let Us Be Lonely. Get In Touch.
More Info
You can call us 682-226-7190. We promise not to hang up on you unless you're especially nutty. If we don't answer, we could be out ropin' steer. But we're probably just talking with another client. If you leave a message, we will call you back ASAP. If email works better for you, just fill the form & let 'er rip.
Mailing Address: 4401 Little Road, Suite 550-262
Arllington, TX 76016
Phone: 682-226-7190
Business Hours: 8a-6:30p M-F, 9a-2p S-S
A Digital Agency
We love all things "webby". From Web Design to SEO and Local Online Marketing, We Can Help.
Forward Thinking
We Will Help You Innovate And Stay Ahead Of Your Competition.
Problem Solvers
Got An Online Problem, Or Just F&B Issues? We Are Here To Get You Answers.
Customer Support
Quick Answers And Fast Action Are Our Hallmarks. Let Us Demonstrate Our Reliability.